Permalink
I've only recently had enough time to start looking at Fred Becky's amazing tribute to climbing. I was fortunate enough to meet the 89 year young legend and shake his hand at a rare appearance in Boulder at the Patagonia store last month.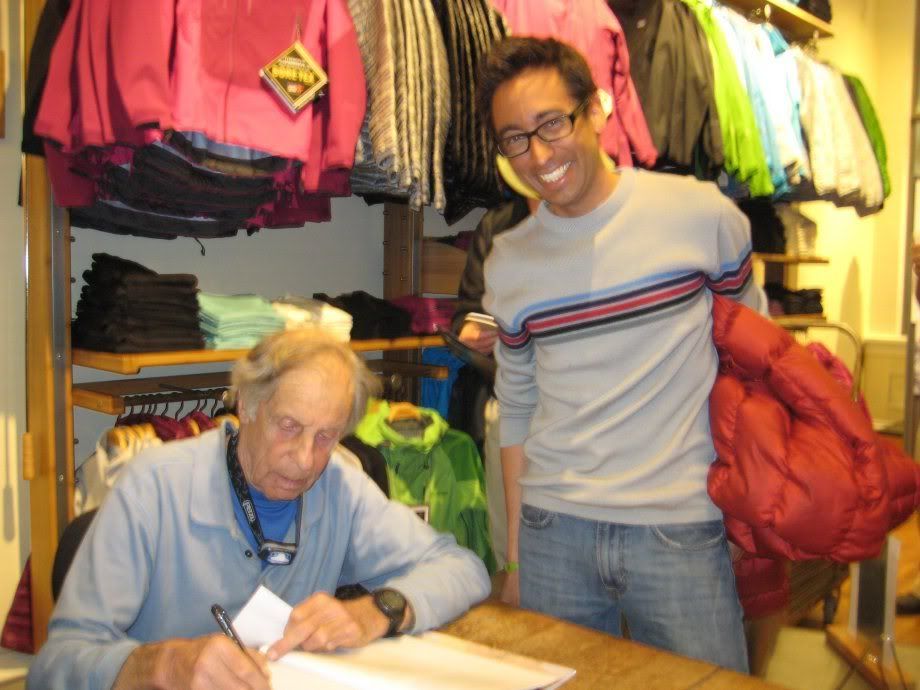 Fred logged his initial First Ascent in 1940 and is still going strong today. An icon of climbing's past, present and future, Fred is credited with more First Accents than any other American. Fred is at home in the alpine and according to one flavorful story he told, he is at home sleeping in the back seat of his car. 
How many of us dream about living the "dirtbag" lifestyle? To climb every single day that we want to? To live for ourselves instead of society? This man is a true inspiration, the Kerouac of my people. 
I feel honored to have shook his hand, and I hope to climb with Fred some day and with the people he inspired.